Project Area 51
15 July 2022
–
16 July 2022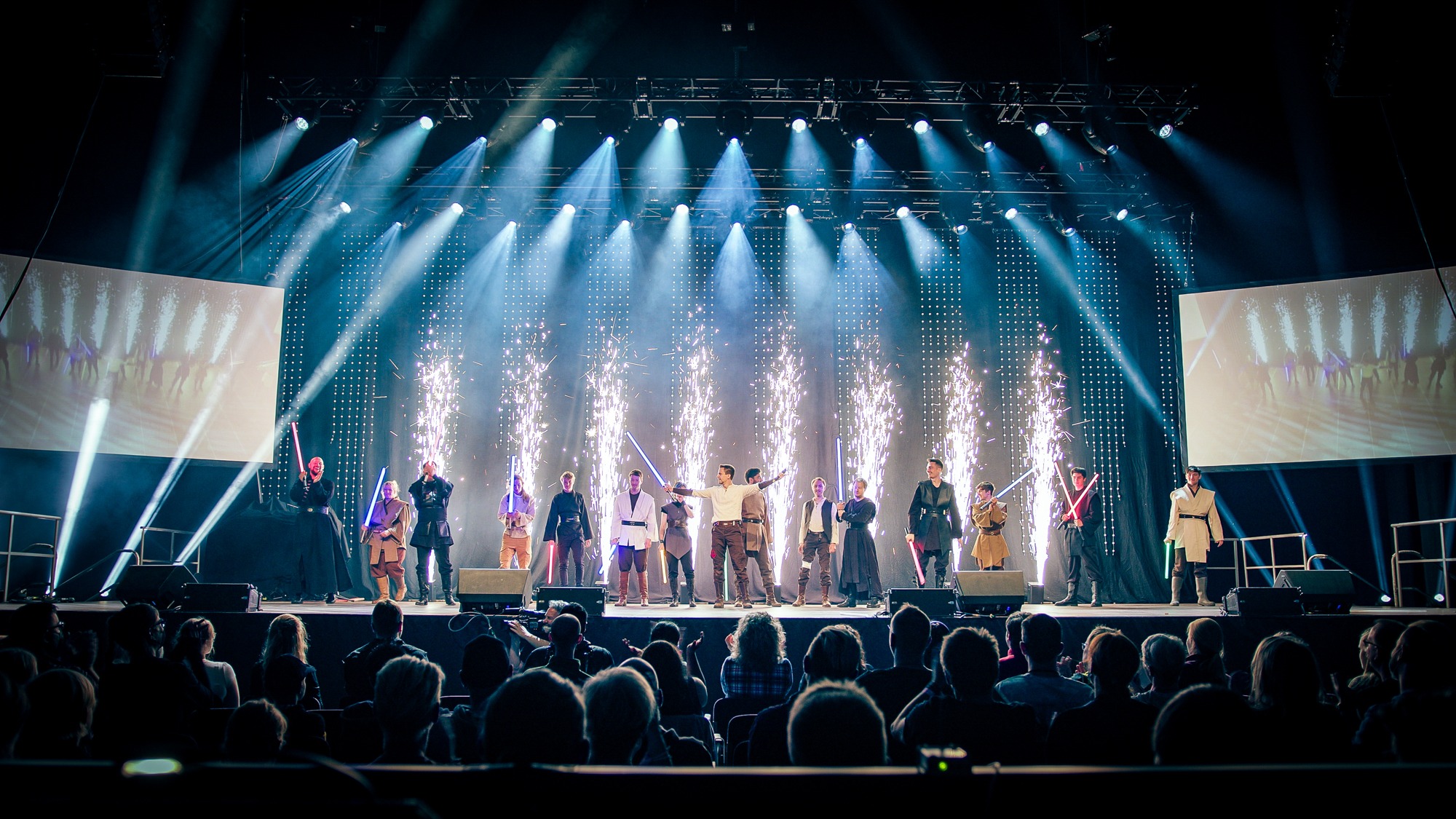 Als erste Convention dieser Art in Schleswig Holstein hat die project AREA 51 die Messlatte für zukünftige Events dieser Art sehr hoch gelegt. Initiiert und geplant von Mary, Andreas (die uns als Mitglieder der Fördesabers bereits über einige Jahre begleitet haben) und Lars als Charity-Convention, konnten am Ende über 12.000€ an Spendengeldern für drei gemeinnützige Vereine gesammelt werden.
Wir waren mit unserem Ausstellungsstand vor Ort und fachsimpelten mit Besuchern über Lichtschwerter, informierten über unseren Kurzfilm RISE OF THE LAST INTERN und gaben Lichtschwerter für Fotos vor unserer Fotowand aus. Des Weiteren waren Markus als Saberproject Shop sowie Markus und Kai als Saberland mit ihren Verkaufsständen in unseren Stand integriert – ihr Angebot wurde von einer Vielzahl an Besuchern angenommen.
Unser Stand war Teil der Lightsaber Action Area, in der mehrere Lichtschwertclubs aus Deutschland verschiedene lichtschwertbezogene Aktivitäten anboten: sowohl Lichtschwertworkshops für Kinder und Erwachsene, Lichtschwertbasteln (vor allem für Kinder), eine Schnitzeljagd sowie ein Infostand über alle Gruppen waren sehr gefragt.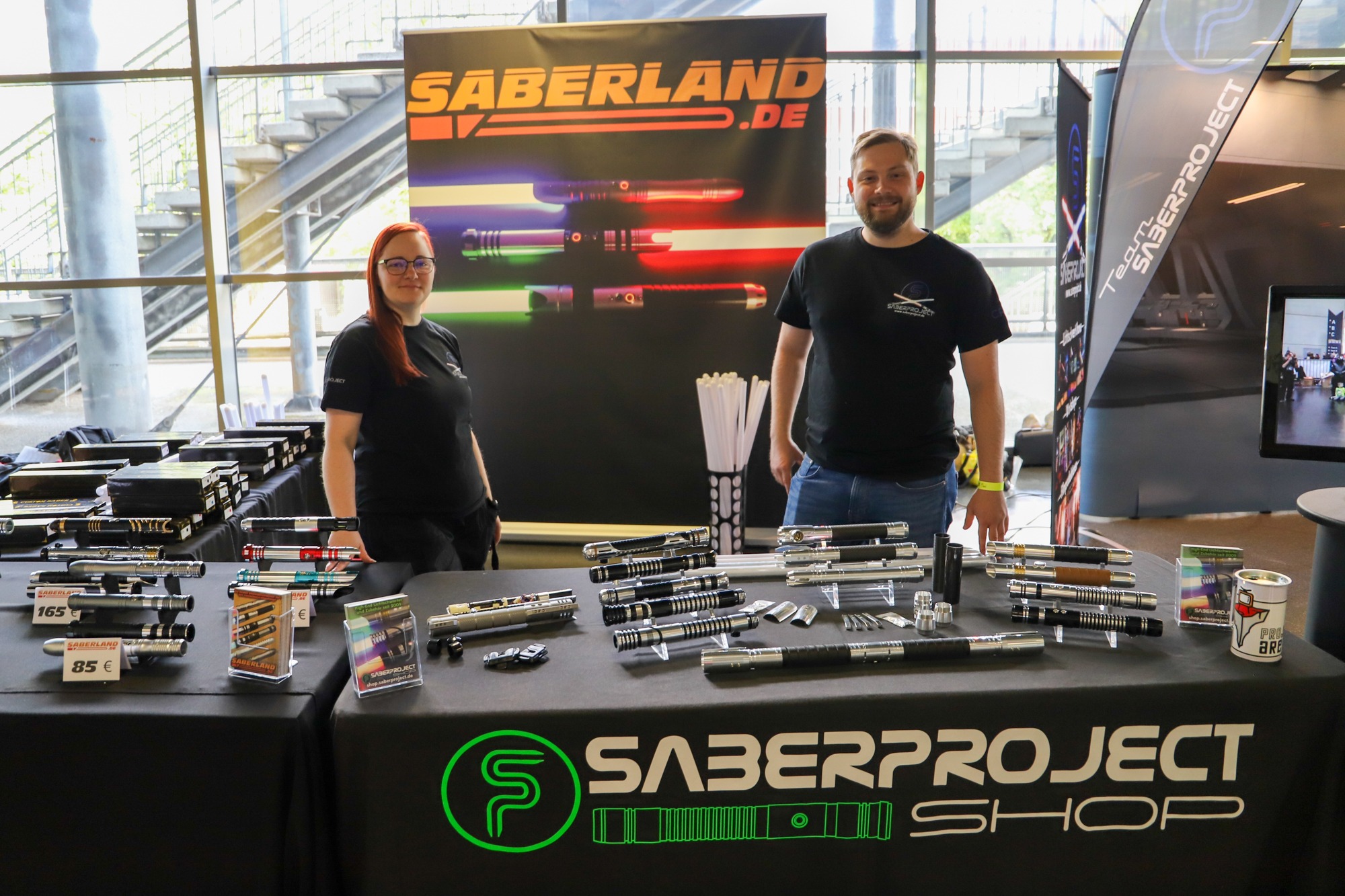 Auf der in dieser Größe eigens für uns gebaute Bühne konnten wir unsere zuletzt vor drei Jahren gespielte Show zum Besten geben – unterstützt von unseren Freunden der Saber Academy Karlsruhe sowie den Fördesabers. Wir hatten sehr viel Spaß und kamen so zum ersten Mal überhaupt in den Genuss eines Funkenregens.
Tim leitete als Moderator, zusammen mit Richard und Tobias von den Kack- und Sachgeschichten, durch das Programm und hielt zudem mit Timo ein Panel über ROTLI.
Wir bedanken uns für zwei sehr intensive Tage und freuen uns auf eine Wiederholung – wir sind auf jeden Fall wieder dabei.