Always on the move, maybe soon near you!
This page is dedicated meant for organisers who wants to enrich their event with a unique Star Wars experience. From our event reports it can be seen that we participate in event with a show, our booth or workshops. Below one can find brief information about all of our activities.
Lightsaber-Show:
In our show the spectator is experiencing the high art of lightsaber combat. The costumed combatants of the light and the dark side of the force are competing in choreographed fight. A background story frames the live-action. The lightsaber sounds are played via the stage's sound system in real time matching the movements of the sabers. This is possible because of our worldwide one-of-a-kind "Saberproject Surround System".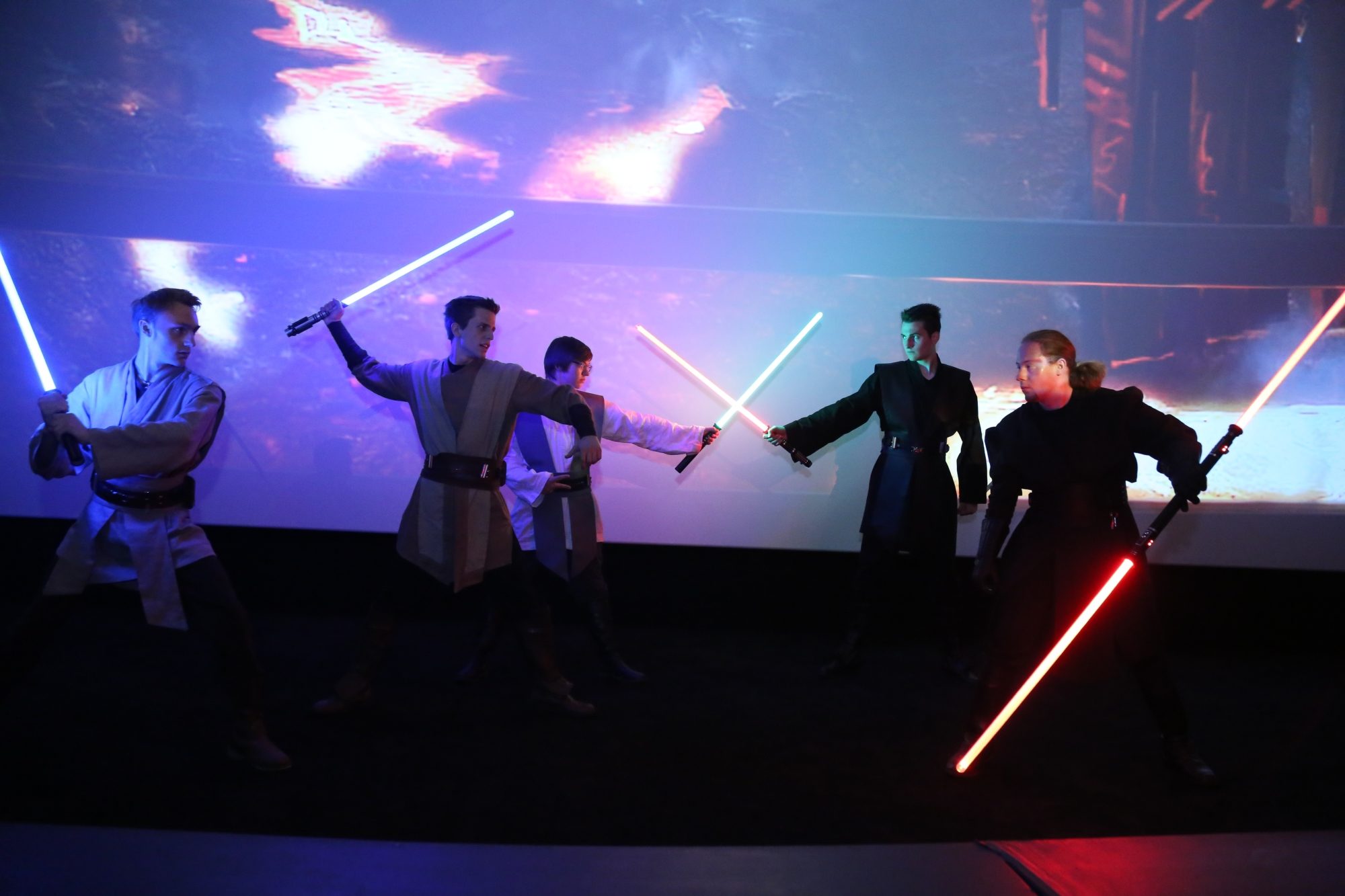 Lightsaber-Exhibition/Booth:
At our booth one can find more than 150 lightsabers of all kinds from different makers. Besides getting information about lightsabers, our sabers can be carefully tested and used while taking pictures.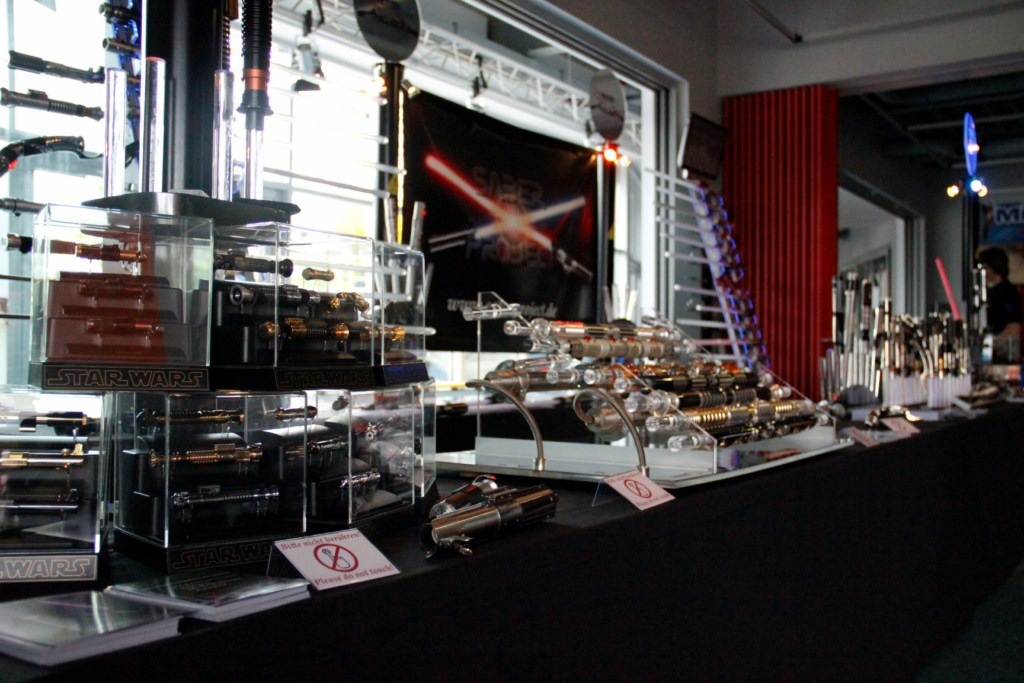 Lightsabercombat-Workshop:
Participators of our workshops are introduced in the use of the most civilized of all weapons in an age-based way. A workshop's duration is about 20 minutes but can be adapted to individual requests. The number of participants is around six but can also differ from that if desired. No previous knowledge is needed and the lightsabers are provided by us for the duration of the workshop. &nbsp &nbsp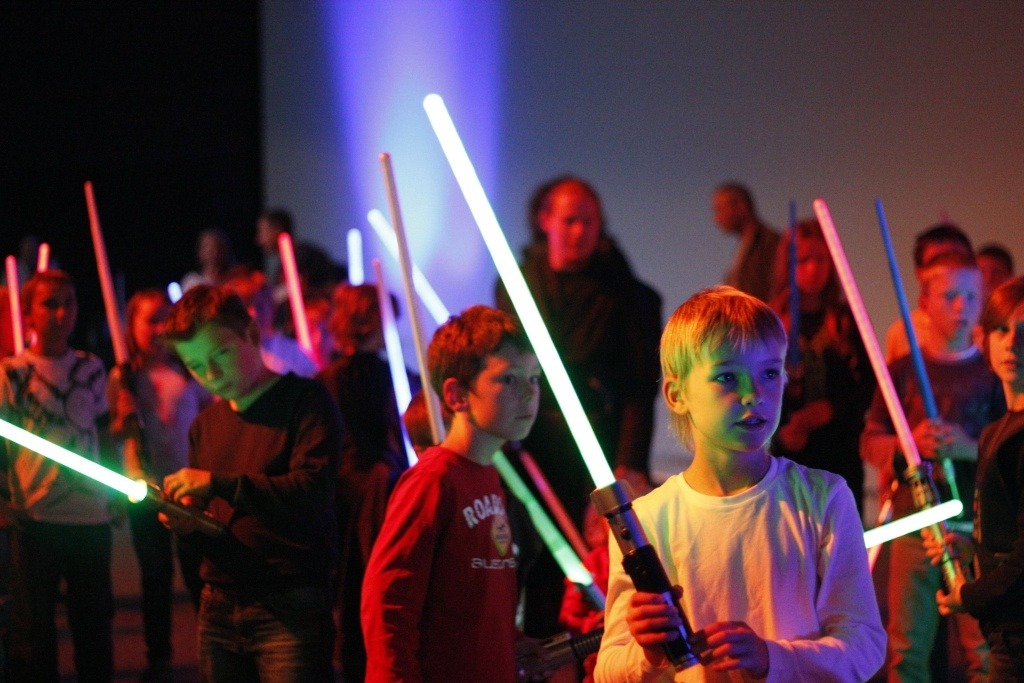 If you are interested in engaging Team Saberproject or have questions about our attendances you can contact us at event@saberproject.de You can also get a detailed description of our activities on request &nbsp
Neben den Infos auf unserer Webseite sind wir auch auf YouTube, Instagram and Facebook mit den verschiedensten Inhalten rund um Lichtschwerter vertreten.